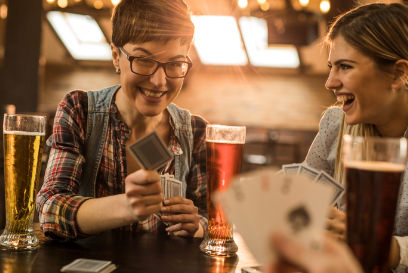 Party Budget
It's possible to throw a party without having a massive budget, and it's also possible to spend a great deal of money on one party. Before you begin planning, it's best to consider the total amount of money you're willing to spend. That will influence some of your choices as you consider the following aspects of your party budget:
How many guests to invite
The beverages and food you provide
Which type of invitations to send
How you will decorate
Whether you give out party favors or gift bags
Games, activities and entertainment like live music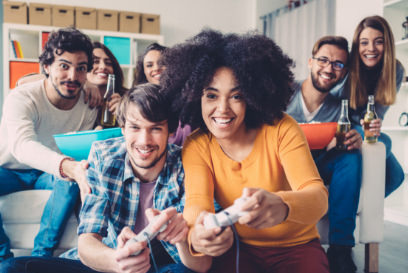 Party Games
There's a good chance that there will be people at your party who don't know each other. By providing games and other activities, you can give your guests easier ways to entertain themselves and break the ice as they make new friends. Depending on the expected weather and how much space you have available, you can use ideas like the following:
Outdoor

Washers
Horseshoes
Frisbee Golf
Cornhole

Indoor

Trivia
Karaoke
Card Games
Board and Table Games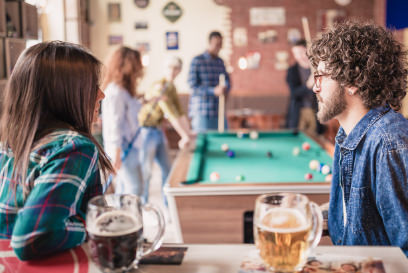 Party Checklist
A well-planned party will be more fun for your guests, and proper preparation will actually help you relax and enjoy yourself, too. When everything is set up in advance, you'll be able to spend more time interacting with your guests. Follow this comprehensive party checklist to help make sure you don't forget anything.
THREE OR FOUR WEEKS BEFORE THE PARTY
Establish your party budget
Create a guest list
Pick a date, time and location for your party - depending on location, you may need reservations even further in advance
Select a theme for your party
Send part invitations online or by mail (including directions about how to RSVP)
Decide on your drinks and food menu
Pick activities and games for your party
TWO OR THREE WEEKS BEFORE THE PARTY
Take inventory of your kitchen items, tableware and party supplies
Make a list of what you don't already have and make sure you know where to buy those items
Ask people to help you with the party, if necessary
Keep track of your guest list based on the RSVPs you receive
Purchase games, items for activities, decorations to match your theme and other party supplies
ONE WEEK BEFORE THE PARTY
If you're hosting the party at home or another location you control, do the heavy cleaning
Purchase non-perishable food and drinks including freezable foods
Reach out to guests who haven't RSVPed yet
TWO DAYS BEFORE THE PARTY
Make space in the refrigerator
Purchase perishable food items except for fresh meat and seafood
Purchase extra garbage bags, foil and plastic wrap while you're getting groceries
Prepare a way for guest to recycle glass, aluminum and plastic bottles
Select music for your party and make sure you have a way to play it
ONE DAY BEFORE THE PARTY
Put up decorations
Package party favors, if applicable, and set them aside
Gather and assemble games and other activities
Prepare food that can be refrigerated overnight
Purchase fresh meat and seafood
DAY OF THE PARTY
Set out serving materials
Set up your food table and bar
Prepare the rest of your food
Chill Drinks
Pick up extra ice
Relax, smile and prepare to have fun